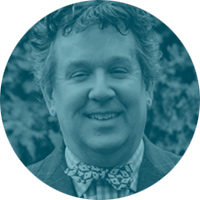 Michael Felts
Founder, Chairman • Chief Executive Officer
Mr. Felts is the former Chief Executive Officer of the Suquamish Foundation. During his time with the Foundation, he helped create and advocate for many native cultural, education, art, social, and health programs. He has worked for over 25 years as a worker and consultant in the nonprofit world, helping local, national, and international organizations. Mr. Felts served as an adjunct faculty member at Chapman University for 7+ years, teaching courses in World Religions, Global Ethics and Culture, Philosophy, Women and Religion, and a variety of other humanities courses.
Mr. Felts holds a Master of Theological Studies (1990) from Duke University. His academic focus was cultural studies, feminist and critical theory, theology, and ethics. Mr. Felts also holds a Bachelor of Arts in English from the University of California at Davis.
---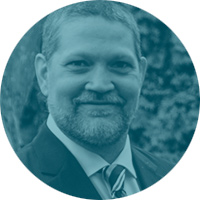 Jeff Hoyle
Founder, President • Chief Operating Officer
Mr. Hoyle learned accounting under his father and worked with many successful large clients, including telephone and power companies in Alaska. He went on to dabble in many different occupations, including contracting, glass sales, and landscaping, before transitioning into the health-based cannabis market (massage oils, lotions, etc.) when it was legalized in Washington State.
He helped to establish a cannabis processing company where he served as Chief Operations Officer, Chief Compliancy Officer, and General Manager while developing production systems and recipes. In less than a year, the company had monthly sales in excess of $100,000 a month and was nominated for the Best Topical in Washington State. They won the same award the following year.
Mr. Hoyle transitioned into general consultation and grant writing with Michael Felts. There he was involved in many successful grants, including a 1 million dollar grant for an elder care facility and a $400,000 grant for the Ballard Locks (an iconic Seattle landmark) before developing the original idea for Traditions of the Ancestors with Mr. Felts.
---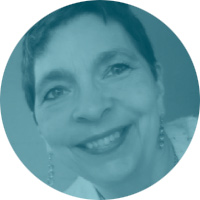 Joleen Aitchison
Founder and Researcher, Genealogy Your Own Way • Regional Director, LDS Family History Centers • National Genealogy Speaker
Ms. Aitchison has been involved in genealogical endeavors since she was a child. She is a member of the Association of Professional Genealogists and is the consulting genealogist for TOTA. Joleen has presented at events for Family History Expos, LLC. in Georgia, Kansas, Nebraska, Colorado, and Utah. She teaches family history locally in Kitsap, Jefferson, and Clallam counties, as well as making presentations for area genealogical societies. She has served as a Family History Center Director and is currently a FamilySearch Support missionary. She organized the Kitsap County Genealogy Expo held in Silverdale, WA, for the five years it was held (2013-2017), where she made presentations each year.
---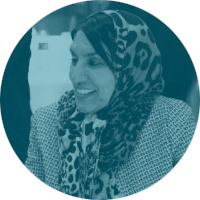 Tasneem Arain
Certified Key Trainer, Be GLAD • International Education Consultant • Cultural Sensitivity Educator
Ms. Arain is a Certified GLAD Key Trainer for the Project GLAD (Teaching) Model. She holds a B.S. in Information Systems Management and degrees in Liberal Studies and Business. Tasneem has taught elementary school at various levels between Kindergarten and 6th grade for over a decade. She served as Vice-Principal & Principal of a Southern California community school and served two terms as the President of the Board of Education at a Southern California organization overseeing five schools. She has presented at regional conferences including CABE and ISCN. Additionally, she has worked with youth at summer camps as instructor, mentor, and counselor, emphasizing respect for one another, inclusiveness, and preserving the environment. She speaks three languages and has traveled to over half a dozen countries and a dozen states. In her free time, Tasneem enjoys hiking, yoga, and reading.
---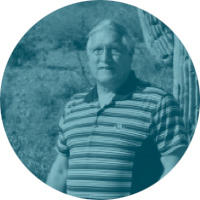 Morrie Black Eagle
Lakota Elder • Deputy Director, Suquamish Tribe • Director of Technology, Kitsap County • Executive, IBM, and Pemco Insurance
Morrie Black Eagle is a Lakota Elder and respected cultural expert, mentored by Lakota Leader Frank Fools Crow. He has served as Executive Director & former Director of Technology, for the Suquamish Tribe from 2004 to 2018 and oversaw the growth of the tribal budget from $200,000 to over $30 million. He is also the founder of the Kitsap County Information Technology Department. There he helped to develop the Land Information System, or LIS, and implement infrastructure of the Assessor, Treasurer, Auditor, and Community Development.
Finally, he is one of the earliest graduates of the Master's Degree program in Management Information Systems at the University of Arizona, and served as a technology Executive for IBM, PEMCO and Olympic Resource Management (Division of Weyerhaeuser) . He has been awarded the IBM Fellowship Award as well as six tech industry awards for technology and professional excellence.
---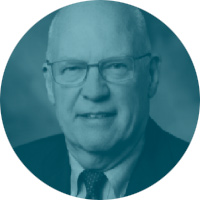 David Chichester
Chief Financial Officer and Partner, Tatum Inc. • Senior Vice President/Chief Financial Officer, Starbucks and Red Roof Inns
Mr. Chichester has extensive leadership experience, serving as the Executive Vice President and Chief Financial Officer at Red Roof Inns, Inc., Hecklers Online, Inc., and Starbucks. He also has experience as a senior manager at Marriott Corporation, Integrated Health Services, and G. E. Credit Corporation and as the Vice President of Warburg Paribas Becker and the First National Bank of Chicago.
Mr. Chichester holds a bachelor's degree from Brown University and an MBA from Harvard University.
---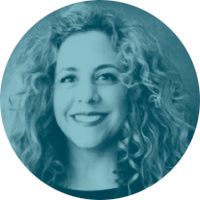 Gabrielle Galindo-Arends
Director of Business Sales • Strategic Alliance Manager, Avalara • Western Region Finance Associate, FedEx
Ms. Galindo-Arends is the Director of Partners and Guest Experience for Experi, partnering with winemakers, wineries, alumni associations and CEO's to provide memorable and meaningful wine and travel experiences all over Europe. Before Experi, Gabrielle worked as a sales director for Avalara, a tax software provider, and built and managed a successful partner program with the FedEx Western Region Finance team that helped facilitate and open new stations and shipping locations.
---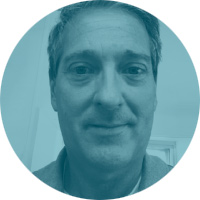 Todd Hays
Founder and CEO, Neanderthal Products • President and CEO, GGTI Inc. • Founder and CEO, Gameshark
Mr. Hays is an entrepreneur who has a successful consulting business, real estate business, and retail establishments. He graduated with a B.A. in Marketing from The Pennsylvania State University and attended Executive MBA programs at The Wharton School of Business. Mr. Hays started his first video game company, InterAct, at 24 years old. He built it to over $50M in revenue before selling it to a public company. He remained on as CEO, and grew the division to over $250M within 4 years and $1.4B over 11 years, primarily through the Gameshark brand.
Mr. Hays developed multiple gaming products such as GameShark, HandyBoy, ProgramPad, Mega Memory Card, LCD GameScreen, and more, selling millions of units. He started GamersFactory, one of the largest suppliers of pre-owned games in North America and assisted Walmart, Best Buy, Toys R Us, and other retailers to launch trade-in programs in their stores. Mr. Hays has been investing in real estate development projects, online and retail businesses, and assisting other companies in their challenges with capital raising, marketing, manufacturing, and other disciplines.
---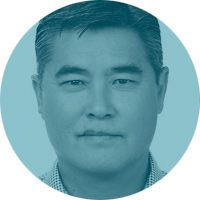 Doug Inamine
Chief People Officer and SVP, Coupang • Chief People Officer and SVP, Kabam • Chief HR Officer and SVP, Xyratex
Mr. Inamine has over 25 years of global HR experience in the technology sector - the last 12 years as the Chief People Officer for both publicly and privately held companies. He is currently the Chief People Officer for Coupang, an $8B start-up company in the e-commerce sector based out of Seoul, Korea.
---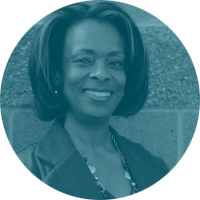 Jayne Joyner
Instructor, Everett Community College • Board Member, Greater Trinity Academy
Ms. Joyner earned her B.S. degree in Computer Information Systems and her M.A. in Adult Education Administration from Florida Agricultural and Mechanical University in Tallahassee, Florida. She has extensive experience working in technical, business, and educational environments providing consulting, project management and problem-solving assistance.
She is currently a Senior Associate Professor in the Business Applied Technology and Transitional Studies Department as well as an instructor for the IBEST Sustainable Office Program at Everett Community College in Everett, Washington.
Her career experience includes Account Services Specialist, Senior Registrar Officer, Business Systems Analyst, Network Administrator, Media Specialist, Technology Resource Specialist, and Computer Science Instructor. She presently serves on the Board of Directors for Greater Trinity Academy, Habitat of Snohomish County and the Marysville Y.M.C.A.